Complete Works by Ginger Marks now available!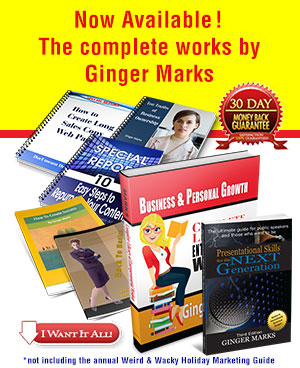 This collection is an exclusive offer forWeird and Wacky Magazine readers now made public! Every book, report, article penned by Ginger Marks prior to 2014 including her awesome Complete Library of Entrepreneurial Wisdom is now available to enjoy.
Note: Collection excludes Weird & Wacky Holiday Marketing Guide colletion 2009 forward.
You can get all these terrific resources for only $29.95! 
To place your order and download your PDF versions of these works click the I'm Ready button below. Upon successful completion of your order you will be taken to the download page. For more information click the above image.
Author Signed Editions Available for all books. Email or IM Ginger for details.
Presentational Skills for the Next Generation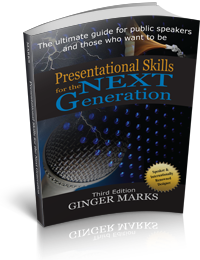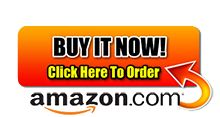 Available in Print $14.95
Print ISBN#978-0-9788831-4-0
Library of Congress Cataloging-in-Publication Data
LCCN - 2011934331
Also available in Digital $9.95
ISBN# 978-0-9832122-7-0
For a signed edition or bulk orders of this book please email Ginger Marks for additional details.
Why a book on presentational skills? Why would I want to author it? The answers to these questions are complex but it all boils down to the dire need for an authoritative source of information that addresses the issues of today's technology.
Much has changed over the years in the public speaking arena. We have so many new and challenging tools at our disposal that we are no longer consigned to countless hours to travel from city to city to share our knowledge.
The Internet has opened the doors to people from all places and races. At the click of a button, you can share your information in many forms of multi-media. With the availability of hosting online conferences and collaborations in both text-only and A/V environments, as are offered by Skype Conference™, Hot Conference™ and desktop sharing applications such as Yugma™, as well as teleconferences, the modes and means are so plentiful that more and more savvy business owners are venturing into the public speaking arena.
It is for you, the farsighted entrepreneur, that this book is written.
What follows is a well thought out, concise, instructional manual written in a manner that all can comprehend. Within the contents of this guide, you will learn the skills necessary to enable you to present your information in such a way that you will capture the attention and hearts of your eager audience.
Welcome to the world of public speaking,
Ginger Marks
What people are saying about Presentational Skills for the Next Generation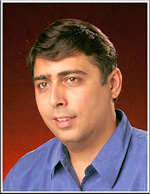 As an author of PowerPoint books, Cutting Edge PowerPoint 2007 For Dummies (ForDummies (Computer/Tech)), I do find that this book complements my book. I like this book because it's easy to read and packed with helpful stuff that will allow you to better plan your next presentation. It is a book that explains the concept of presentation delivery—and it does so in an easy to comprehend manner so that you can get results soon. It's also a very handy size—put it inside your laptop bag, and read it whenever you get the time, you won't regret it.
Geetesh Bajaj
Author, Cutting Edge PowerPoint for Dummies
http://www.CuttingEdgePPT.com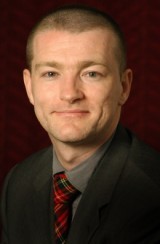 5 out of 5 stars - A Great Resource to Use for Your Next Presentation
"Presentational Skills for the Next Generation is a quick read. With falling attention spans a feature of modern living, Ginger Marks has written a good introduction to presenting. Each chapter is short and cover a wide range of topics including using technology in presentations, how to find better supporting material like quotations online, and good reminders on what to do before you arrive at a presentation. The chapter on transitions is worth a close read as it tells the reader how to write a transition; an important and often-overlooked element of presentations. This book is packed full of easy to read tips and best of all, for the next generation, it only takes an hour or two to read. Keep this book on hand when you are under pressure to prepare your next presentation."
Warwick John Fahy
The One Minute Presenter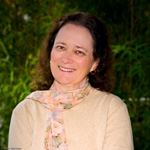 "Presentational Skills for the Next Generation covers a wide range of topics that presenters need to know. Some of the topics, such as organizing the content and working with audio-visual technology are rarely covered. The author's emphasis on rehearsing and considering the audience first are very valuable. You'll also find excellent coverage on the delivery aspect of presenting, including how to dress, what equipment to pack, dealing with fear, and more. The Resources section at the end is very useful, too."
Ellen Finkelstein
Presentation skills trainer and PowerPoint MVP
http://www.ellenfinkelstein.coms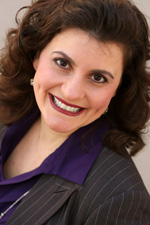 "As a communication consultant and instructor of public speaking, I have taught hundreds of people how to prepare and deliver successful presentations. For anyone who has to give a presentation, I would definitely recommend Presentational Skills for the Next Generation by Ginger Marks. This easy-to-read book provides excellent ideas for putting together a polished presentation. Ginger's explanation on preparing and using visual aids to compliment your talk is especially well done. Ginger covers all-important areas of preparing an effective presentation from considering your audience and the location of your talk to your personal appearance and valuable delivery tips and techniques. This book is a great resource that you can refer to time-and-again for every presentation you'll ever do."
Felicia J. Slattery, M.A., M.Ad.Ed.
Communication Consultant, Speaker & Coach
http://www.CommunicationTransformation.com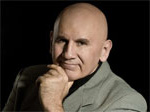 "Ginger Marks has codified a very workable system of materials to help anyone who desires to be an improved presenter. The skills of presentation could be said to be an artful science and Ginger represents this concept very effectively in her latest work. Presentation Skills for the Next Generation is a very valuable must read."
Joe Yazbeck, Founder-President
Prestige Leadership Advisors
www.PrestigeLeader.com
---

&nsbp;
Every year this business calendar of markting ideas gets better. This year is no exception. However, if you missed the premier issue and the now famous "Jar of Nothing" with the applicable weird & wacky holiday to use it, you may just want to invest in the whole series. No two year's book have the same holidays listed, so you are sure to get your money's worth.
For more information or to get your own copy of this hot marketing tool visit Holiday Marketing Guide's website here.
What people are saying about Ginger Marks' Weird & Wacky Holiday Marketing Guide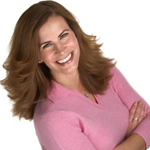 "This is definitely a weird and wacky marketing guide packed full of funny, creative insights and suggestions that expand the reader's world. My two favorites are: National Compliment Day and Inconvenience Yourself Day. Both of which speak to the power of random acts of kindness that have the ability to light up the world! A very catchy read; enjoy!"
Lauren E Miller, CEO Microwave Stress Solutions, Inc.
Stress Relief Expert/Best Selling Author/International Speaker
www.laurenemiller.com
"Wow! This book has got it all. Monthly, daily, weekly HOLIDAYs from just about everywhere AND the TOOLs to make those holidays work for you in your business—think press releases —but don't stop with the formal marketing! Do you feel inspired to celebrate a wacky holiday with a community activity? Ginger shows you the steps to pull it off easily and effectively. Perhaps you want closer ties with your family… there are recipes and (crafts with templates) suitable for family kitchen tables and business events. From Z-Day in January to International Flirting Week in February through Alascattalo Day in November and Gluten-Free Baking Week in December… You are going to love this book!"
Patricia AJ Allen writer, woodturner, and pen maker
http://www.PatsPensAndTreasures.com
---
Additional Books & eBooks